D Wizzle's Hottie of the Week is model and MMA ring girl Ashlie Lyn. I met this hottie when she was out here in San Jose last December at the Strikeforce MMA event and we've been friends ever since. Check out this interview and learn more about Ashlie and also about the MMA scene in Louisiana!
How long have you been modeling?
I've been in modeling officially since June 2006, but I've always been a camera hog.
What is your ethnicity?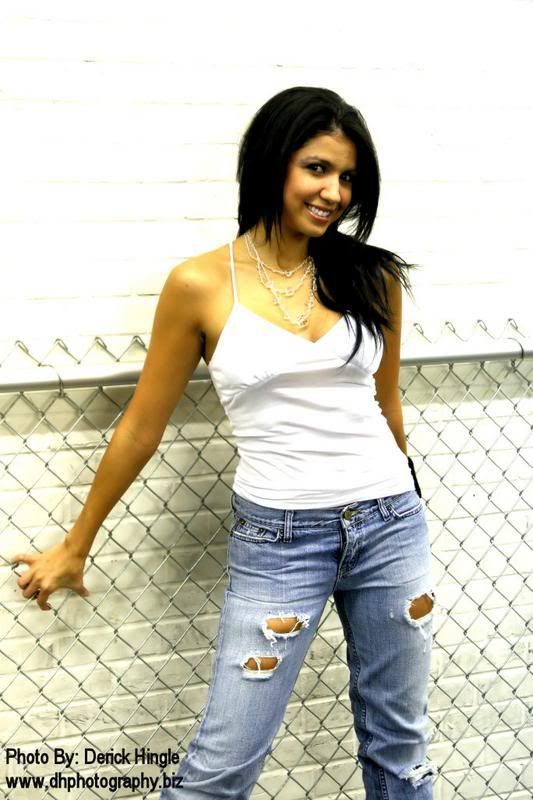 My mom is full Honduran and my father is a mix of Honduran, French, and Greek. Pretty hot combo, huh?
Definitely a hot combo!
You have been a ring girl for many mma events. Tell me about the experience.
My first ring girl experience was in June 2006 for UGC 3: Summer Showdown, Houma, Louisiana. At the time I was representing Hit Em Up Fightwear and wanted to expand my network in Louisiana, so I entered the Miss UGC 3 competition. The first place prize included cash and a spot to ring girl the fights the next night. So, I entered, won, ring girled, and became addicted!
How could I not? I get the best seats in the house!!!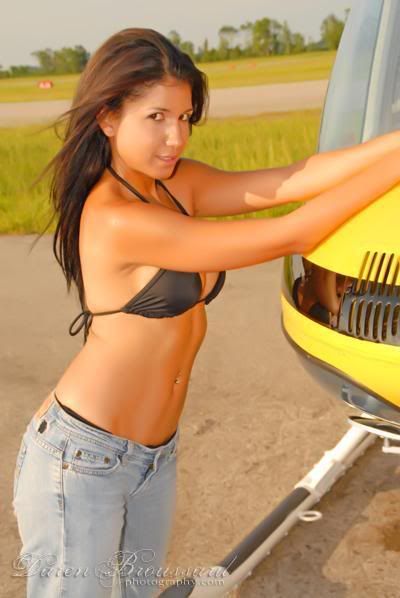 Secrets to Seducing Women!
How is the mma scene in New Orleans and Louisiana?
When I moved back to New Orleans in 2006, there was one main organization that I knew of. In the past year, mma in New Orleans has branched off into several fight promotions and productions. This is great for the fighters down here but difficult for me because a lot of the productions occur on the same night.
Who are your favorite mma fighters and why?
Anderson Silva, Josh Koscheck, Brandon Beast Brewer. I'm always entertained to the fullest.He's (Brewer) my reason for being in the business in the first place. He's opened the gateway to my involvement in the mma community.
I have much respect to fighters who can be cocky and arrogant because of their phenomenal skills but aren't.

What is the Cajun Spice Bikini Team and what do you guys do?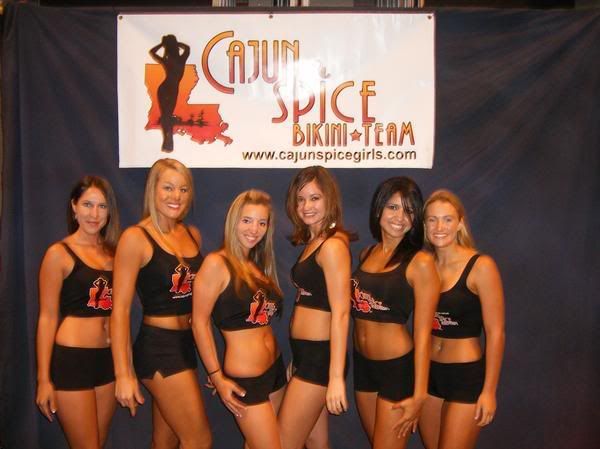 The CSBT is an organization of promotional models from all over Louisiana. We have girls from Shreveport all the way down to New Orleans. Some of the events we do include boat shows, bike shows, fights, golf tournaments, dinners, etc. We have positive attitudes and provide family friendly fun and entertainment, women and children included.
What do you like to do when you are not modeling?
I do have a big girl job during the week. When I'm not working, I'm home in my pj's lounging out or hanging out with family and friends. I love to dance but hate to shop... and sushi is ALWAYS a top option!!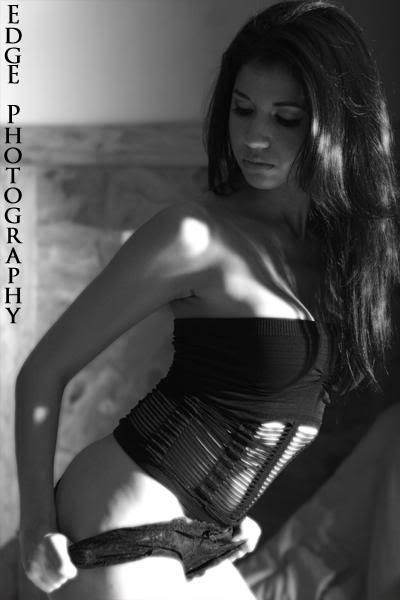 What are your favorite exercises to stay in such great shape?
I do 45 minutes of moderate to heavy intensity intervals on the elliptical machine twice a week and 3 days of full body circuit toning.
What is the best part about living in New Orleans?
My family and friends are the only factors keeping me here. Without them and the great food, New Orleans is not for me. I'm from St. Bernard Parish...google it. Not much has changed since the storm. It's actually quite depressing down here.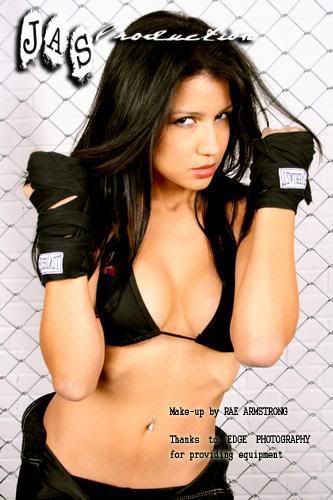 How are the Saints going to do this year?
Who dat say they gonna beat dem SAINTS? Saints going all the way!!!