Cub Swanson is a fighter in the WEC (World Extreme Cagefighting). He is 23 years old and has a record of 11-1. This exciting featherweight fighter is set to fight Jens "Lil Evil" Pulver, coach of season five's The Ultimate Fighter, on September 5 at The Joint at the Hard Rock Hotel in Las Vegas. The winner of this fight will most likely get a title shot against the current champion, Urijah Faber. Swanson put on a great show while beating Micah Miller at WEC 28. Miller's brother is Cole Miller, who was on Pulver's team on The Ultimate Fighter. Swanson is from Palm Springs and trains at OC Muay Thai in Santa Ana.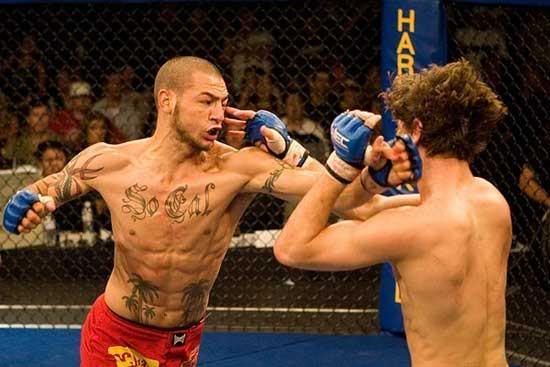 How has training for your fight with Pulver been so far?
Training is great. Training with good people.


I think this will be one of the best fights on the card.
This is gonna be a great fight because we both really want to win.


Do you have a preference between submitting an opponent or knocking them out?
I would rather get the KO but I'll take anything.

Some fighters get really nervous right before a fight while others like Chuck Liddell stay cool and calm. Which kind of fighter are you right before you enter the cage?
I am very calm until I feel the crowd's energy and then I get a mix of nerves and excitement.
How serious do you think the problem of banned substances such as steroids is in MMA are right now and have you ever felt pressured to take steroids or similar substances?
I don't think it's serious. It's gonna happen because people always want to have the edge, legal or not.
Doing stuff like that, I think you have to pursue. People don't push that kind of stuff on you.


Is "Cub" your real first name and do you have a nickname?
No ,Cub isn't my first name but all my family knows me by that name. My real name is Kevin Luke Swanson. I don't have a fight nickname.


What do you like to do when you are not training?
I try to do things that I've never done before with friends or my girlfriend like deep sea fishing but I'm always training.
How many tatoos do you have and do you have a favorite?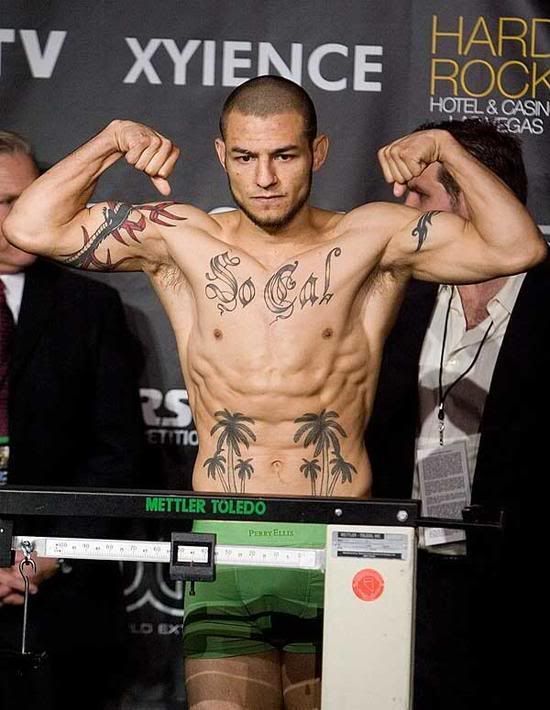 I guess you can say five. I am most proud of my back because it's been an ongoing thing. I really love my tattoos because they are a part of me.

Are you a big sports fan?
I love watching sports when I have the time. I like to watch the Raiders even win they lose.

Do you have an opinion on Barry Bonds?
Not much of a baseball fan.


Who are your favorite music artists?
I mostly listen to rap but I like 311 and Red Hot Chilli Peppers.
Thanks for the interview. Good luck on your upcoming fight!
Thanks for having me on. I want to thank MMA Fanatics, Tagg Radio, Strapped, Tapout, and of course, all my fans!!

Be sure to watch Cub Swanson fight Jens Pulver on September 5 on the Versus Network at 6P.M. Pacific Time.