D Wizzle is back with another Hottie of the Week (HOW). The new HOW for this week is the one and only Randi Wright. When I was first introduced to Randi by my friend Keith Berry (KOTC middleweight champion), I knew I had found the new HOW. Randi is one of the hottest porn stars in the industry right now. Besides being very funny and engaging, Randi is also very ambitious and goal-oriented. Check out this interview as Randi talks about how she got into the porn industry and who she thinks should be the next president of the United States.
Thanks Randi for your time. How are you doing today?
I'm doing fabulous. Thanks for asking.


How did you get started in the porn industry?
Everyone always asks this question. My mom thought it would be the best thing for my future. Just kidding.
Started dancing and then one thing led to another.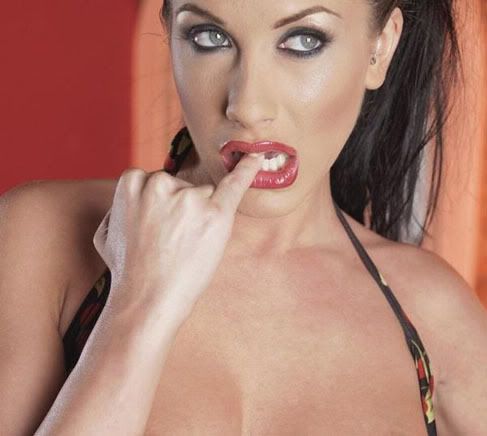 Can you tell us about your two tattoos on your left and right abdomens?
The tattoos are of roses with wings, and they are cover-ups of a heart and cherries I used to have...no specific significance. I just think they look cool.
Are there any celebrities that you would like to do a porn movie with?
Any celebrities...hmmm Jessica Alba, Angelina Jolie, Paul Walker, and maybe Brad Pitt...typical.
Your birthday is coming up. Can you tell us about your big party in Los Angeles?
Yes, I'm turning 22, God I'm getting old!
Jessica Jaymes, Brittney Skye, Cassidey Rae, and some other girls are hosting my birthday bash at Basque
in Hollywood. It's going to be so much fun. I can't wait!


Sounds like a lot of fun with all those porn stars there!
(Laughs) Yea, lots of people from the adult industry will be there.
Are you a big sports fan?
I'm not a huge sports fan, but
I do enjoy watching UFC and MMA.
Those are the kinds of fights I like to watch!
I wasn't such a huge fan until I met Keith Berry.
What is your definition of a "rear naked choke"?
Well it sounds really hot if it's a guy behind a girl... if not I'm not
so sure I like this move!! (Laughs)
What do you look for in a man?
Someone who is well-educated, well mannered, good looking and can protect me.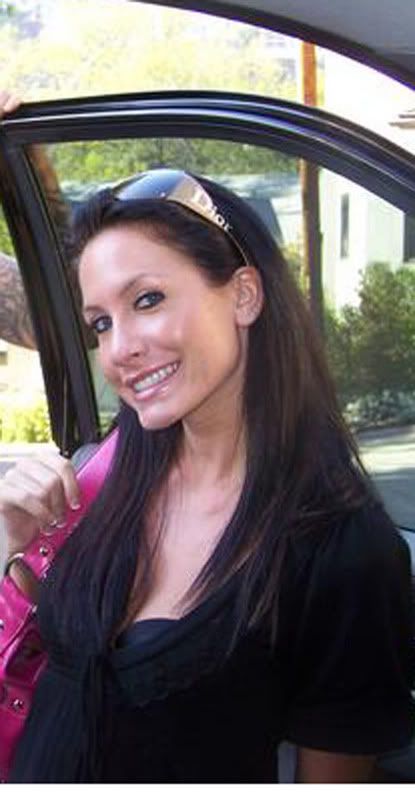 What do you look for in a woman?
She just has to be hot...
nice body, cute in the face, and a good personality.
Who do you think should be the next president of the United States?
Me! I would make this world a better place to live in! (Laughs) Seriously though, vote for Randi!!!
Besides becoming the first female president, what other future goals do you have?
I'm actually in school now to become a nurse, but my main goal
is to become a pediatric oncologist or a plastic surgeon.
What is the biggest misconception about you?

This is a good question. For one, I'm actually a really cool and down to earth
girl. People think that because of what I do, I'm a bitch or stuck up, but that's
just not me...never been that way, never will. Secondly, just because we're porn
stars doesn't mean you can get in
our pants that easy you fuckin civilians!! (Laughs)
No, but seriously, we are fucking all the time, and what makes you think because we do it all day
means we want to go out and do it with you? Unless you're super hot, then it's not
a question. You don't even have to be nice. (Laughs)
What is the most embarrassing thing that has happened to you working in the porn industry?
I don't really get embarrassed too often.

How about a funny story while working?
Something funny I can tell you that happened once was when
I was in the middle of a scene, and as you all know I'm sure, we all have hair extensions
so one of them came out and I guess you would have to be there because it was pretty damn
funny because they kept rolling camera as I'm trying to throw a chunk of hair off set.
It was kinda weird I guess.


Thanks so much for this interview Randi. Do you have anything you would like to say to your fans?
Thanks D Wizzle and thanks to everyone who supports me. I love
you guys. Keep checking back on my site . It should be up soon. allrandiwright.com and randiwrightxxx.com