D Wizzle had to chance to talk to the King of the Cage middleweight champion, Keith "KO Kid" Berry after his victory on Sunday against Umar Love. The KO Kid just celebrated his 20th birthday about a month ago. He defeated Umar Love last week at the Soboba Casino in the second round due to strikes which led to a TKO win. His record is now 6-2. Berry is one of the best young fighters out there and you can expect him to retain his belt for a long time.
Congrats on the big win on Sunday. Did the fight go as you planned?
Yea the fight went exactly as I planned. I turned it into a brawl instead of a technical fight because I knew Umar was a very technical striker so I had to take him out of his element.
Was there anything that Umar did that surprised you?
No, not really ... he had better takedowns than I thought but everything else was right.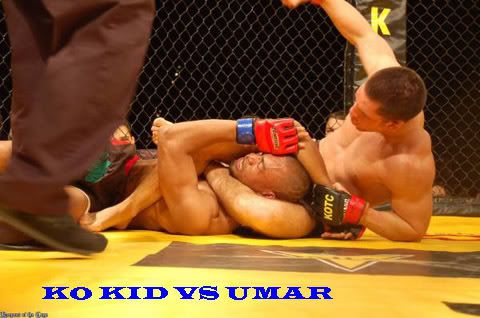 I talked to your sister last week and she mentioned that she would be at the fight along with your mom.How was it to have your sister and mom at the fight?
It was good. I had them there to support me, and they loved the fight.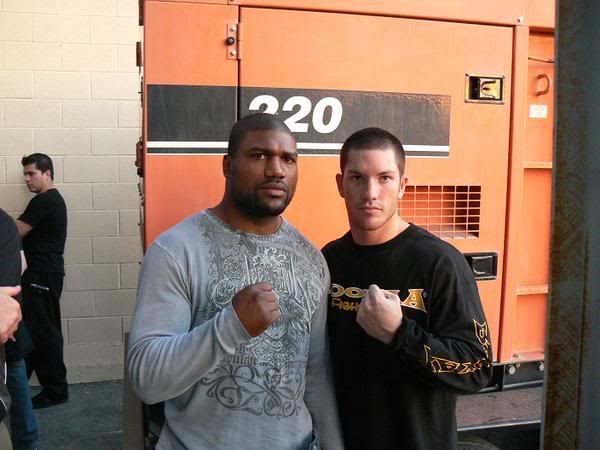 What did you do after the fight? Did you go out and party?
No, I was a little banged up so I got stiched up and went home.

After his fight with Umar Love
Did you get a chance to go to NAMMAE(North American Mixed Martial Arts Expo) and if so, how was it? How was the crowd as well?
No, I didn't but I heard the turnout was great!
How long before you get back into the gym and train again?
Next week, I'll be back in the gym going at it hard.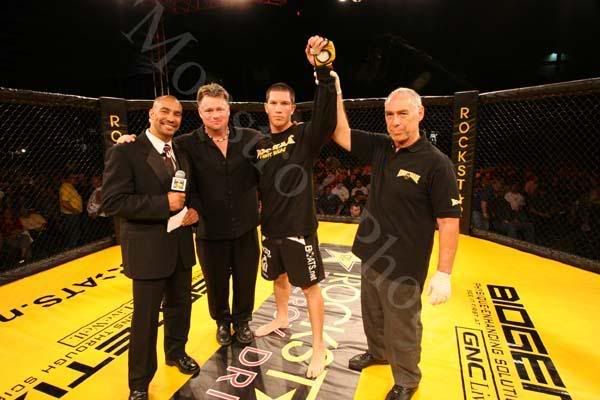 Besides being a MMA fighter, you are also a college student. How is school going for you and what is your major?
College is good and my major is nursing.
Thanks Keith for your time. Congrats on the win once again. Do you have any final words for your fans and any sponsors you'd like to thank?
Just thanks to everyone that came and supported me and thanks to my sponsors Casinounreal.com, Booyaa Fight Wear, and Eye Witness. Thanks D!