Soa "The Hulk" Palelei from Team Quest will be fighting Eddie "The Manic Hispanic" Sanchez at UFC 79 on December 29 at the Mandalay Bay in Las Vegas. This fight should be very exciting and I believe it will be on the main card on the pay-per-view. It could be either the first or second fight on the show.
The Hulk is 6'4 and 265 pounds and has a 8-1 record. He has previously fought in such organizations as King of the Cage and Pride and is a native of Perth, Australia. For more information on Soa The Hulk, check out his official website at
http://www.soathehulk.com.au/
Thanks Soa for your time. How are you doing and how has training been so far?
No problem. Training is good and hard and that's just the way it should be. I'm enjoying it...especially training with these top athletes here at Team Quest.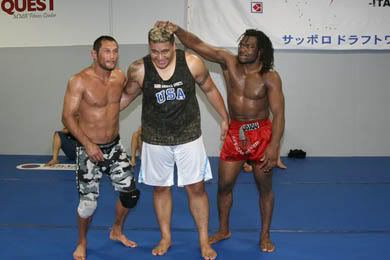 How is it training with such a great team like Team Quest and training with such fighters as Thierry and Dan Henderson? How have you improved since joining Team Quest?
Thierry is a nightmare to train with. I doubt anyone at 205 willl stop him, and as for Dan Henderson, you don't know where his punches are coming but if he connects, you're going to sleep. I'm very honored to be training with these guys.
Are you more of a stand-up fighter or do you prefer taking your opponent to the ground?
Doesn't matter standing up or on the ground...every opponent is different and I have a different game plan for each fight.
There are a lot of great heavyweights in the UFC. Are there any off the top of your head that you would like to fight next year?
I just want to fight and it doesn't matter who... I just want to get paid.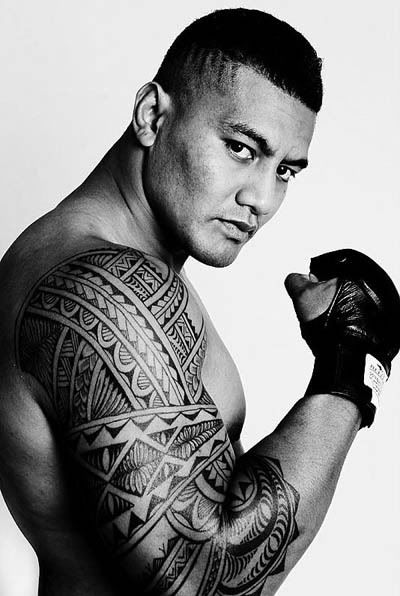 What do you know about your opponent, Eddie Sanchez?
He's a tough fighter and it will be a good fight between us.
Are you more of a stand-up fighter or do you prefer taking your opponent to the ground?
It doesn't matter standing up or on the ground, since every opponent is different and I'll have a different game plan for each fight.
How did you get your nickname "The Hulk"?
I got the name at the time by my manager, Peter Nicolas, because I started to turn green when somebody ate my KFC. (laughs)
How did you get started in MMA?
I started boxing and from there, I went to BJJ and then wrestling and kickboxing. I've been training for the last 10 years and fighting for the last six years. I had a break for a couple of years.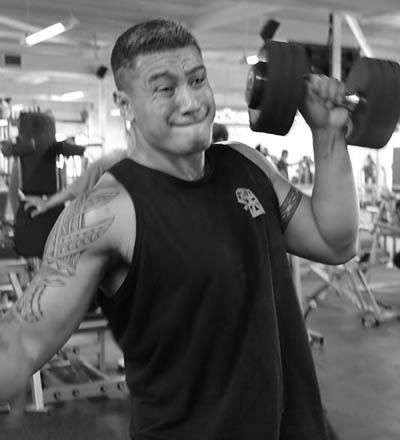 How popular is MMA in Australia?
It's getting popular in Australia and it will only get bigger. There's some very good talent coming out of Australia so look out for them.
Can you tell me about that tattoo on your arm and shoulder?
The tattoo represents my Tongan heritage and different stuff on there have different meanings.
It took four hours.


What is your song that you walk out to the cage to and why did you pick that song as your entrance music?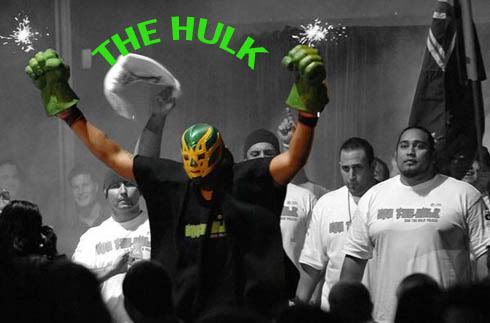 Tongan crew... I chose the song because it represents who I am.


What color will your hair be on December 29?
GREEN GRRRRRRRRRRR!!
Thanks again for your time Soa. Good luck with the fight. Do you have any final words for all the UFC fans out there?
Just want to thank everyone out there for the support and especially my friends and my family and thank you KFC because after the fight, I'm going straight there with my boys and eat that place out. Then, I will go to a buffet after that and eat chocolate and lollies. I've been dieting like hell . After all that, it's back to training. Thanks!