This week's Hottie of the Week (HOW) is from Oklahoma City but currently resides in Hawaii. Kara Stone is a 18-year-old blonde beauty who currently is a freshman at the University of Hawaii at Hilo majoring in marine science.
I like funny, smart, athletic, sweet and playful guys.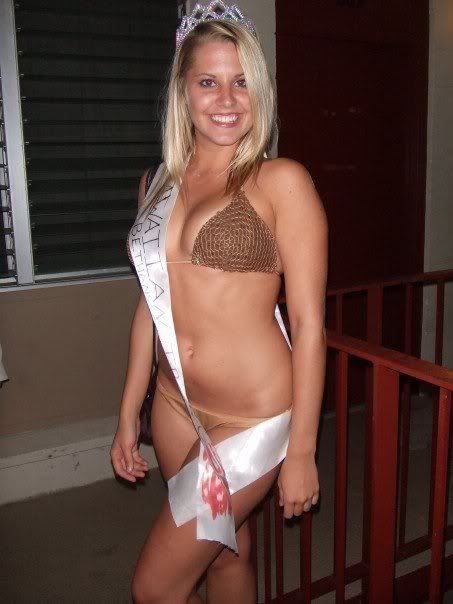 I like to dance in my panties!

The weather here is never below 65 unless you are at the summit where we actually get snow! I think the best part is that we have so much variety on this island, people and climate wise. I love that I can be chillin' on the beach and looking at the summit covered in snow.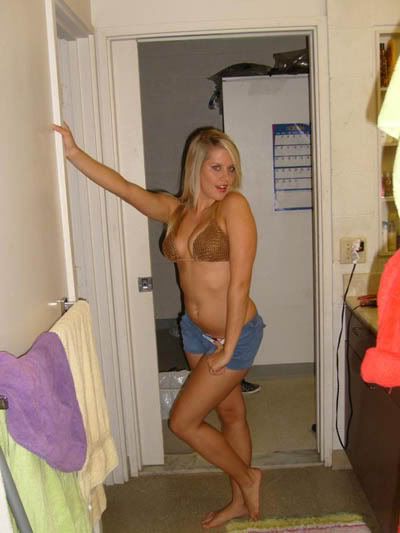 The part of my body that gets the most attention is probably my boobs or my butt...they are kinda equal. The boobs are just the right size and shape and the butt... I don't really know it's just kinda big in comparison to the rest of me.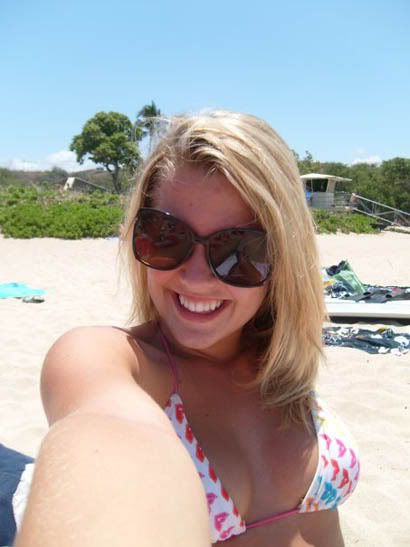 I like modeling, acting, body surfing, boogie boarding, beachin', hiking, swimming...pretty much anything involving water and laughing.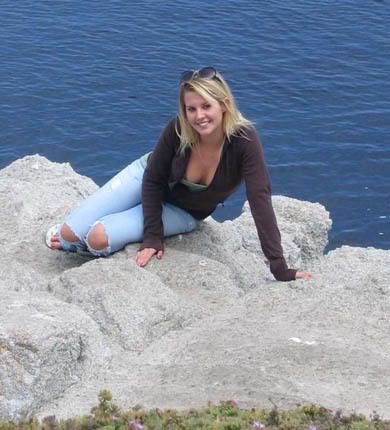 I swim and occasionally hit a few tennis balls, I know they're pretty girly sports but don't underestimate my quarterback arm!

I was a pretty big nerd until my sophomore year of high school because I was chubby, and had acne and a big lisp! It's funny to joke about now but back then, man, I cried myself to sleep!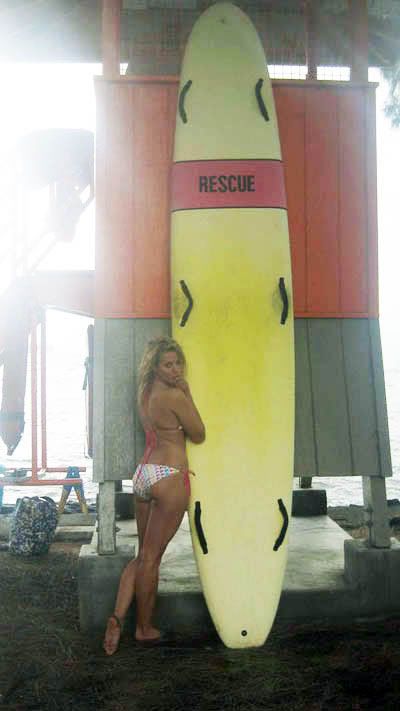 I love hockey and rugby because they just get vicious and are extremely entertaining. I also like baseball because it is slower than most sports and I can follow it...and the pants!