Matt Bauscher is a senior guard for the Boise State Broncos and a very good friend of D Wizzle's World. He averaged 9.2 points per game and 3.2 assists. He also shot 43% from 3-point range this season and also provided great leadership to the Broncos. Bauscher helped his team to a 25 win season and his great performances against Utah State and New Mexico State helped them win the WAC championship.
Hey Bausch, how are you doing?
I'm doing real good man! The season was long but very exciting and definitely one to remember for the ages!
You guys lost to Louisville in the first round. How do you think Louisville will do in the Sweet 16 against Tennessee?
I think Louisville will get past them because of their size advantage inside.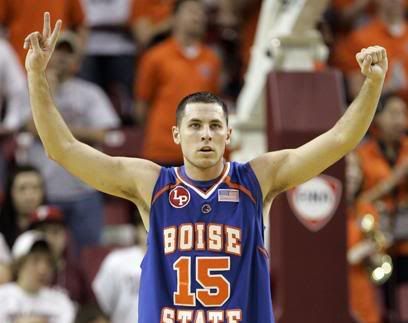 What was your most memorable game in your career?
Beating NMSU(New Mexico State University) in 3 OTs to get a bid to the Big Dance! Individually, I had 14 pts, four steals, and four assists, but none of that matters...celebrating with my team was a dream come true.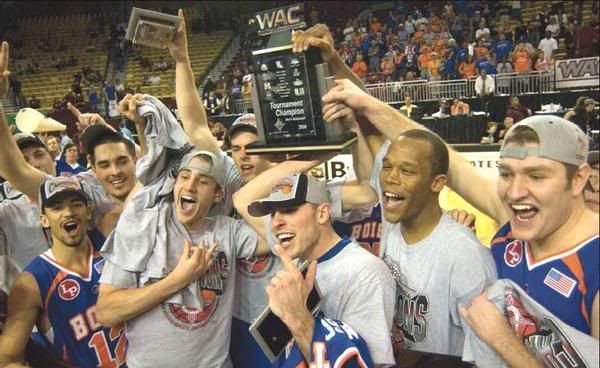 Yes, that was a classic game to watch and one of the most exciting games of the season. Besides playing with your teammates, what will you miss most about being a Bronco?
Putting on the jersey and representing the city!
Who was the best player you ever faced in your Boise State career?
Paul Milsap (former Louisiana Tech forward and current Utah Jazz power forward)
You were a great 3-point shooter. Next year's 3-point line will be moved back one foot. Will the new rule affect the players and also the college game?
Not really. One foot is nothing... nobody really shoots it with toes behind the line now anyways.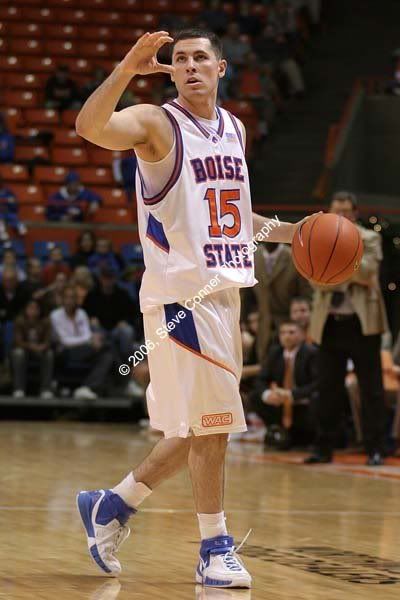 Do you have any goals of playing professional basketball?
I may go play overseas, but it would have to be a great place. If not, I have some good business connections here and law school is a possibility.
What player on the team should we look out for next season?
Paul Noonan... he's a freshman this year,and he will score 1,000 pts at BSU, mark my words!!
Thanks Bausch for your time.
Keep doing your thing! Thanks man!