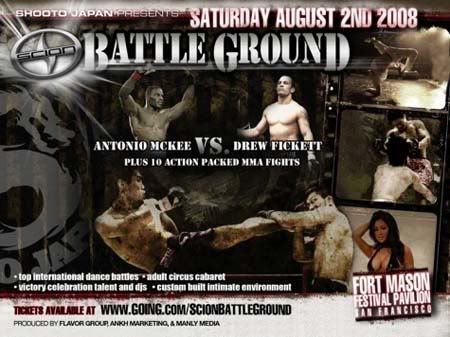 FRIDAY AUGUST 1 UPDATE - SHOW HAS BEEN CANCELLED!!!

IMPORTANT UPDATE/WARNING  ON THIS EVENT - Click Link -
Check out the next MMA event live in San Francisco at the Fort Mason Festival Pavilion  as Shooto Japan presents Scion Battleground!
The main event is between former UFC fighter Drew Fickett vs. Antonio McKee. 
Other fighters scheduled on the card include Jason Collard, Alexi Vila, John Dodson, Andrew Valladerez, Virgil Ortigas, and Thonglor Armatsena.