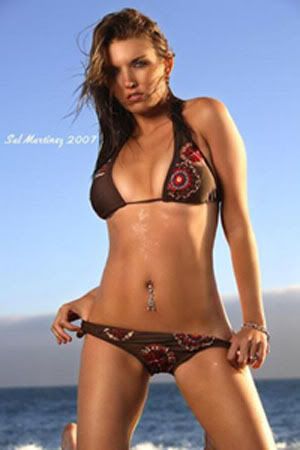 D Wizzle is back with a new Hottie of the Week (HOW) and this week it is none other than Strikeforce ring girl and model, Nicole Craner. 
D Wizzle met this hottie at the last Strikeforce MMA show and knew he wanted her as a future HOW. 

Nicole is from Idaho but currently lives in Northern California in the Bay Area. Besides being a ring girl for Strikeforce, this 5'6 beauty is also a model and has been featured in Maxim and FHM. 


Hi Nicole, how are you doing today?



I am doing good and you?



I'm good also. Do you know if you will be going to the Playboy Mansion for Strikeforce's September show?
I would like to go, but right now it's up in the air. The Playboy Bunnies are ringcarding this event so we may just be wearing our uniforms and walking around promoting Strikeforce.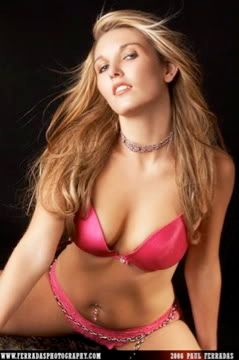 The first match announced for that show is Misaki vs. Riggs. Since you were correct on the GSP vs. Jon Fitch prediction and told me that GSP would win and that it would go the distance, I'd like your prediction on this match too.



Riggs has been out for a couple fights so I am going to go with him. I am sure he wants to get back in the ring, and he probably has been training his ass off. I am going to say Riggs...second round.
What kind of modeling projects have you been working on lately?



I have actually taken some time off, which was needed, but I am ready to get back to the rush of things again. I will be appearing at Pro Battle MMA in Arkansas in October for their first event and I hope to be in Denver for the Strikeforce fights. I have been working on my own web page and that should be up soon as well. I was also contacted by FIGHT!Magazine and hope to be shooting with them soon!
What kind of guys do you like?



BAD BOYS!!! I tend to like guys with tattoos and piercings. I like the kind of boys that live on the edge, that are spontaneous, and are up for anything... trying to change that though! (laughs)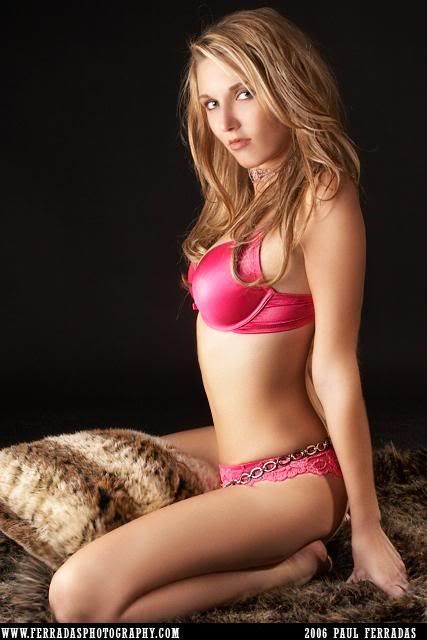 What is your favorite alcoholic drink?



Redbull and Vodka..can't taste the alcohol and it gives me wings. (laughs)
What are some mistakes that guys make in bed?



For me, I like to be caressed. Don't get me wrong, I have my freaky down and dirty moments but if it's someone that I care about, I like to feel important, not wham bam thank you ma'am. (laughs)
What is your favorite sexual position?



(Laughs) Wow. We're getting deep aren't we? I am going to keep that one private!
You know I have to ask you the tough questions! Ok, on to the next question! What are some things that turns you off about guys?



Men that have slept with the entire bar! (laughs) If I can walk in a bar and pick out three girls you have slept with, then that is a definite turn-off. I also don't like conceited, insecure men, and also men that have no goals in life.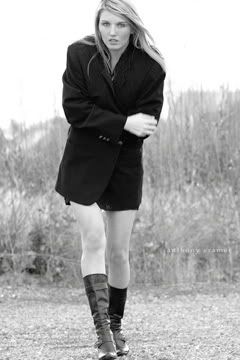 What part of your body gets the most attention?



My eyes
.
What kind of tattoo is that on your right shoulder and on your lower back?



The tat is two dragon heads. I do plan on getting a sleeve eventually when I am done modeling. I have a tribal sign on my lower back and a Japanese symbol on the back of my right shoulder!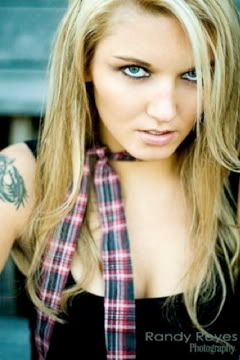 What do you like to do in your free time. What are your hobbies?



I love to dance.I have been dancing in my mirror since I was little. It's a passion of mine and it always relieves my stress. You will always catch me on the dance floor.I also love traveling and shopping. I love love love the beach and could live on it. I love music... all kinds from house to classic rock. I could download music all day. It's therapy to me.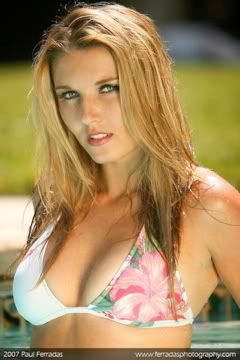 Do you work out?



I do. I do weights and cardio. Dancing is basically where my cardio comes in. Dancing is how I keep in shape mostly.
If you were to fight on a Strikeforce show, who would you want as your opponent?



Trying to get the dirt aren't ya? (laughs) How about Josh Thomson? (lau
g
hs
)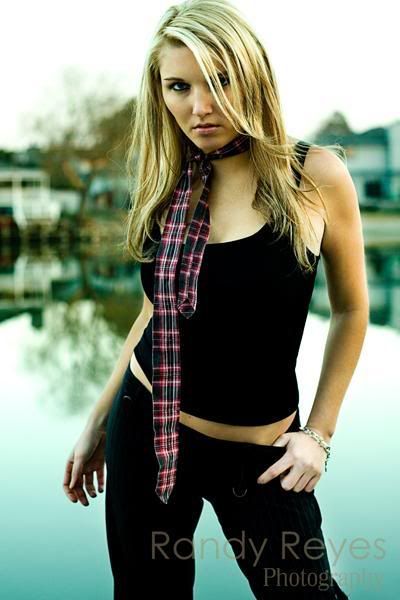 Why "The Punk"?



So I can kick his punk ass!!! He needs it because of his MOUTH!!! (laughs)
Who are some of your favorite MMA fighters?



I like B.J. Penn because he is amazing. I like watching Dan Henderson because he's a legend. GSP is simply phenomenal and Miguel Torres is such a bad ass. I admire Urijah Faber for his work ethic and passion, and Cung Le is such a humble and wonderful guy.
Thanks for taking the time to talk to me Nicole and answering my questions. It's been fun! Any final words to the fans?



Thanks D! Peace and love!