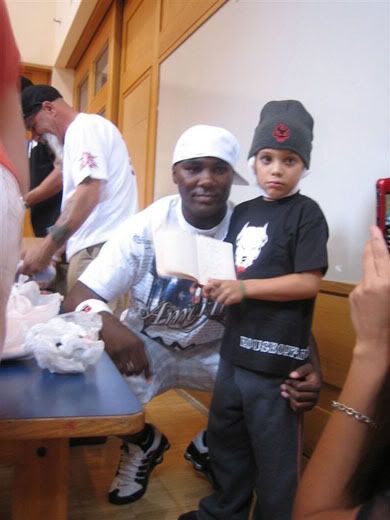 Here are exclusive pictures of UFC fighter Anthony "Rumble" Johnson hanging out and signing autographs for the kids at  the Shriner's Hospital in Los Angeles. 
Clothing company KNOXX was  there to support the hospital  and brought along Rumble to meet and play with the kids.
The kids were very happy to meet Rumble and they also enjoyed the free schwag given to them by KNOXX.
There was also a MMA charity event on Saturday called "Fighting 4 Kidz" to benefit Shriner's Hospital.