D Wizzle talked to MMA fighter Gabriel Solorio this week.  Solorio will be fighting Evan Esguerra this Saturday night at the San Jose Civic Auditorium.  
Solorio is 19 years old and is coming off a big win over Justin Hoglund at the Gladiator Challenge "Summer Showdown" event in July in San Francisco. 
This  fight will be a part of Strikeforce's Young Guns III show. 
Solorio is from East Wenetchee, Washington, but this  145 pound fighter now resides in Turlock, California.  
For tickets to the show, you can call Carie at 408.569.3147   or  you can also purchase tickets on the night of the show at the  ticket office.
Tickets are priced at $40/$60/$80.
Q&A with Gabriel Solorio
Hey Gabriel, how's it going?
It's  going good. I am just getting ready for the fight.
You will be fighting Evan Esguerra on Saturday night.  What do you know about him?

Well, I know he has good stand up. I  am not sure about his ground game but i am ready for anything.  It will be a good fight to test my striking skills.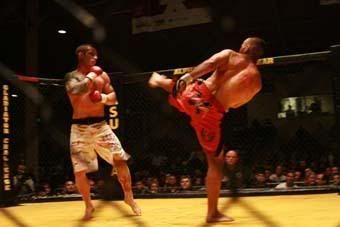 You are a very young MMA fighter. Can you tell me how you got into MMA?

My uncle got me into it. He used to strap the gloves to me, my brothers, and my cousins, and we would just go at it.  He showed me some  UFC tapes and I  just got hooked from there.
Which gym do you train at and who are some of  your instructors and training partners?
The gym I  train at is Team Voodoo out of Turlock,  California.  My instructors are Gene and Cat Fields.  Some of my training partners are Jeremiah Metcalf, Josh Neal, Anthony Ruiz, and Jorge Interiano. Jorge  is also fighting at  the Young Guns show.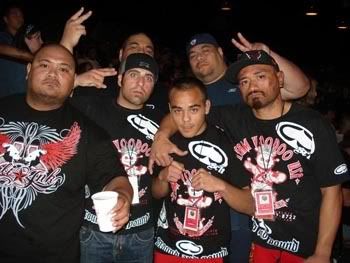 Who are some of your favorite MMA fighters to watch?
I like to watch B.J. Penn  becaouse he has it all -  good stand-up, great takedown defense, and great jiu-jitsu.  His fights are never boring and he's not scared to fight anyone.  I  thought  he won the first fight with GSP.
Do you prefer to stand or get the fight to the ground?

i prefer to stand.
 If you were not a MMA fighter, what would you  be doing instead?
 Boxing.
Thanks for taking the time to talk to me.  Good luck on Saturday against Evan! Do you  have any final words for the fans out there?
Thanks.  Everyone better go because it's gonna  be a good one!