D Wizzle's World is finally back with a new Hottie of the Week. Her name is Anastasia and she is from California.  This 5'3 hottie  has been a model for over eight years and she also has been a ring girl.
I am from Sacramento and I am a huge 49ers fan.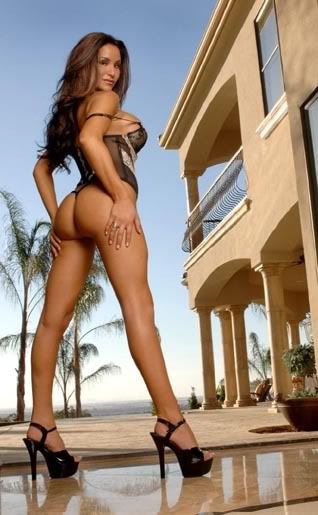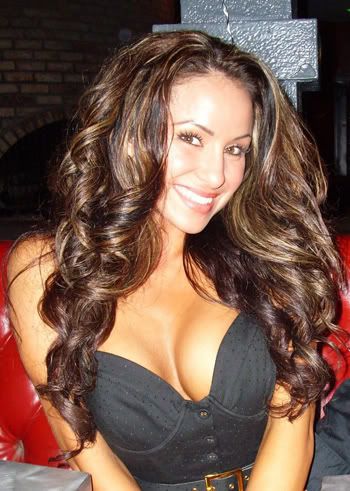 I am Venezuelan, Sicilian, and Blackfoot Indian.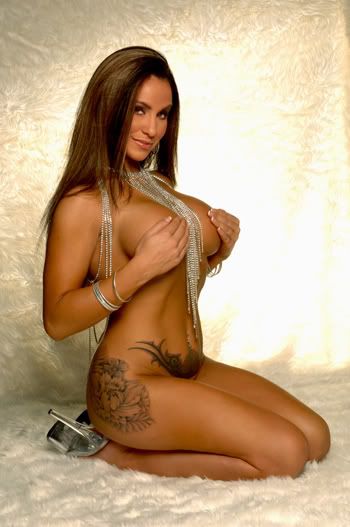 My favorite UFC fighter is Chuck Liddell. I love watching him fight.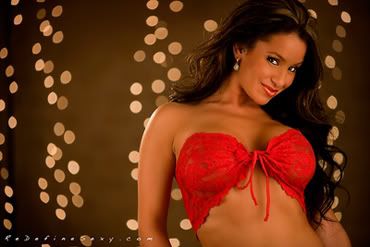 I love snowboarding in the winter and in the summertime, I try to barbecue and kick back as many Coronas as a girl my size can handle!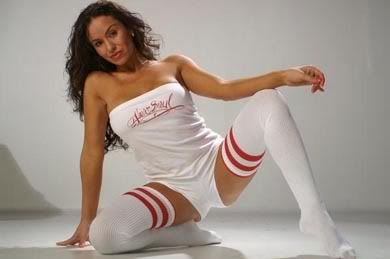 I love watching martial arts films. My favorite is Jet Li. He is one of my favorite actors.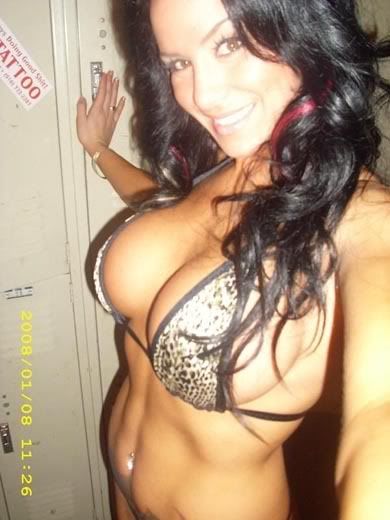 The tattoo on my lower stomach is actually two different tattoos that I ended up combining later with three roses. The three roses are  for three different people in my life that I lost within the same year. They are my older brother, my cousin, and a good friend of mine. They are all in a better place though!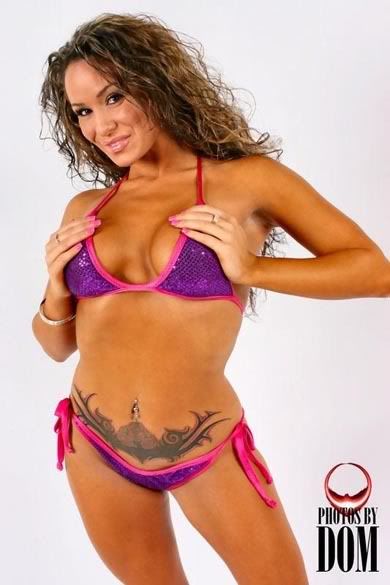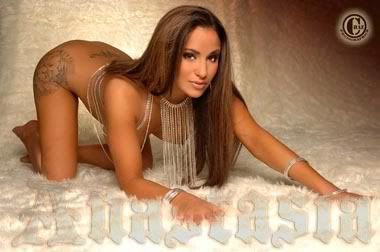 The tat took about three hours all together. It wasn't as painful as my other tats but it definitely had its moments!