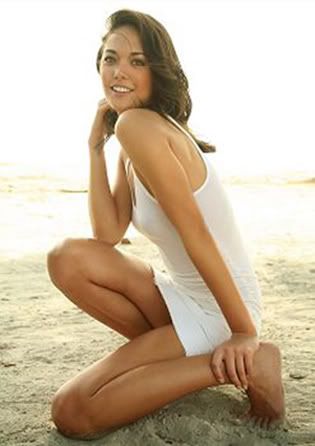 The new Hottie of the Week is Logan Stanton. Logan is a model and the newest UFC Octagon Girl. This 20-year-old hottie is from Florida and is 5'10.

UFC fans have wanted to know more about Logan ever since she made her debut at UFC 92 last month. D Wizzle talked to this statuesque beauty after she came back from Dublin, Ireland for UFC 93.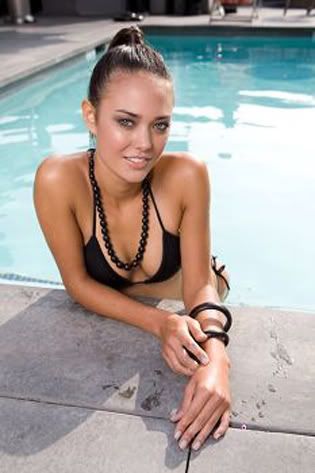 Hi Logan, how are you doing today? Congratulations on being the newest UFC Octagon Girl!

Hey D! I'm doing great. Thank you!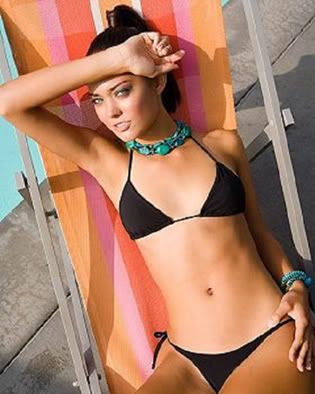 How did you get to be the newest Octagon Girl for the UFC?
It was very unexpected actually. Abbey, my booker, called me and asked if I had ever heard of something called the "UFC." I was a little confused why they wanted to see me, but I was curious so I flew out to Vegas to meet with Dana (UFC President Dana White) and Craig (UFC Executive VP of Operations and Production, Craig Borsari) and they explained to me that they wanted me to be the new Octagon Girl for the UFC. I was shocked because I'm clearly not your typical looking ring girl and I think everyone knows what I mean by that (laughs). Regardless, I was flattered and jumped on the opportunity right away.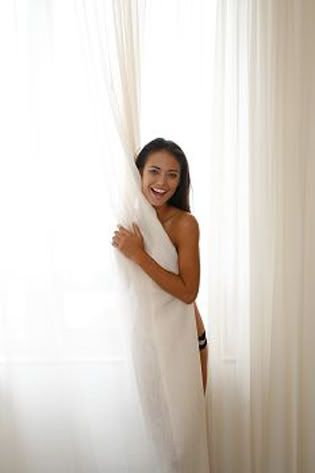 What were you doing before you started working for the UFC?
Before this, I was modeling. I've only been modeling for about a year now, and have been back and forth between Miami and LA.


Were you a MMA fan before joining the UFC?
I was definitely a fan. I wouldn't say a huge fan, because I don't know all of the fighters by name or anything, but I've been meeting up with friends at for a few years now to watch the fights.
Do you have a favorite UFC fighter?
Like I said, I don't know many of the fighters that well, so I don't have an absolute favorite yet.
How was it like to sit at cageside and watch the fights up close for the first time?
Sitting ringside was amazing! My first fight was something that I will never forget. The energy in the arena was unbelievable and it was by far one of the best experiences I've ever had.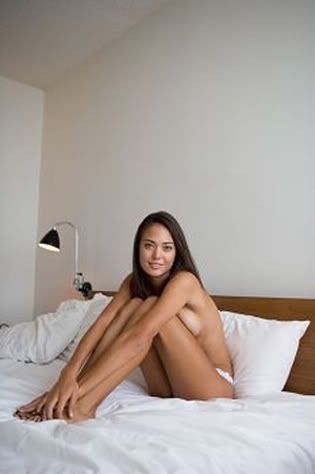 Did you enjoy UFC 93 in Ireland?
Yes, I had a lot of fun during the pre-fights too. The fans were going crazy over their Irish fighters.
How was the trip to Ireland?
I'm not a fan of the cold, so besides the depressing weather, I had a lot of fun in Ireland.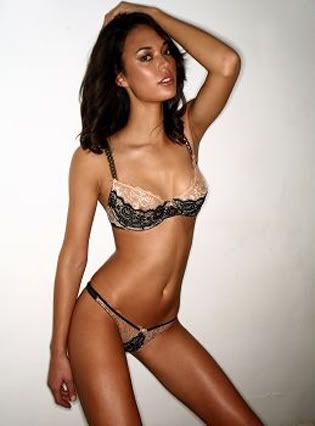 The UFC is going to be in Tampa for the February 7 Ultimate Fight Night event as well. You must be excited about that since it will be in Florida.
I'm really looking forward to the fights in Tampa since it's only a few hours from Miami and I have a lot of friends who will be there.
After you made your debut at UFC 92, have you gotten noticed and recognized a lot when you go out?
I've only been noticed in the cities where the fights are held really. Once the robe comes off, I'm nothing special... I'm just me!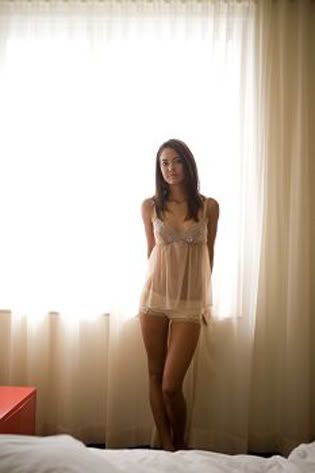 Where are you from and what city do you currently reside in now?
I'm originally from a small town in Florida called Niceville. I'm not even kidding! At the moment, I'm living in Miami, but I'm going to be moving out to LA next month. Although I love to travel, I'm not a big fan of this whole "living out of a suitcase" lifestyle, so I'm really looking forward to settling down somewhere for awhile
.
Do you have any favorite sports teams and players?
I've always been a big baseball fan. My favorite team is the Boston Red Sox and my favorite player is David Ortiz. Big Pa
pi!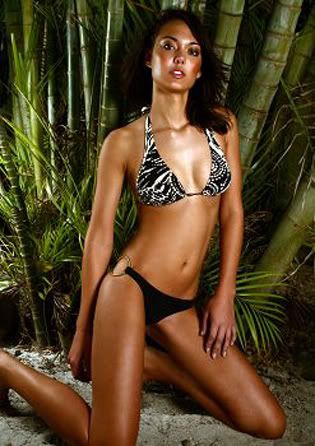 What do you like to do in your free time?
It depends. If the sun's out, I need to be outdoors. Whether I'm at the beach or kayaking, it doesn't really matter as long as I'm out of the house. If it's cloudy or raining, then I love curling up in bed all day and watching movies or reading.
Thanks for taking the time to talk to me Logan and letting the fans get to know more about you. We look forward to seeing you at all the UFC events.
You're welcome, and I just want to say thank you for all of the support I've received from everyone these past few weeks. I really appreciate it.