Many NFL pundits and fans have predicted that the San Francisco 49ers will have a great season and contend for the playoffs. By signing players such as Nate Clements and Tully Banta-Cain in free agency, there is renewed optimism in San Francisco. The 49ers also had a solid draft as their first two draft picks, Patrick Willis and Joe Staley, have already become starters on the team. The depth on their roster is much better than last season's. Starters last season such as Defensive End Rodrick Green didn't even make the team.
Although the enthusiasm is high as the season is about to start, there could be many problems for this team. Frank Gore did not play one down in the preseason. The 49ers offense played poorly without him and Alex Smith has not proven that he can carry the team to a victory all by himself. During the preseason, Smith made many costly errors such as fumbling the ball or throwing an interception. Gore's health will be the main key for the 49ers all season long. If Gore is hurt, Michael Robinson and Maurice Hicks will have to share the load. Norv Turner left to coach the Chargers and the new offensive coordinator is Jim Hostler. Hostler has no experience calling plays in a game and his play-calling will be subjected to criticism if the offense falters. With Darrell Jackson, Vernon Davis, and Gore as weapons, there will be no excuses if this team is nothing short of an offensive juggernaut.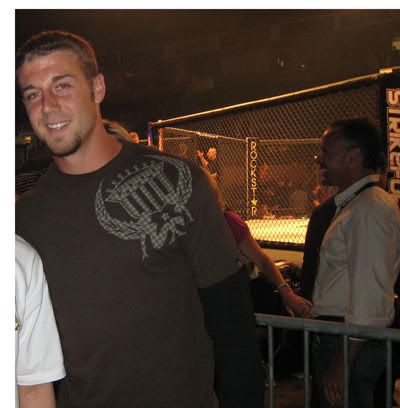 Alex Smith with Mike Nolan in the background
The 49ers defense is young and fast. It will be vastly improved from the past two years. However, their first team defense gave up a lot of points and long scoring drives in the preseason. The good news for the 49ers Faithful is that there are many playmakers on this defense. Patrick Willis was a tackling machine at Ole Miss and is considered a Ray Lewis type. Tully Banta-Cain should put a lot of pressure on quarterbacks and have more than ten sacks. Nate Clements is considered an elite cornerback and should be able to help the 49ers handle the many talented wide receivers in the NFC West such as Torry Holt, Anquan Bolden, and Deion Branch.
The 49ers schedule is not easy. They could easily be a 10-6 team or a 5-11 team. Their tough road games include Pittsburgh and the New York Giants. If they do not win their first game against Arizona, they could very well go 0-3, as they go on the road to face St.Louis and Pittsburgh. Their tough home games include Baltimore, New Orleans, and Cincinnati. They have winnable games on the road against Atlanta, Carolina, and Cleveland. Home games against Tampa Bay and Minnesota should be victories. The best-case scenario would probably be about 11 wins. Even if the 49ers do not make the playoffs this season, this team will be exciting to watch thanks to all their playmakers on both sides of the ball. Unlike the San Francisco baseball team, who have nothing but aging veterans with no young prospects, the 49ers are young and talented and this bolds well for the future as well as the present.