D Wizzle is back with a new Hottie of the Week (HOW) and this time it is former EliteXC ring girl, Jamie Schake. Jamie is 21 and is currently living in Honolulu, Hawaii, but she also used to live in the San Francisco Bay Area. 
You may have seen her in music videos, bikini contests, car shows, or as a ring girl at MMA events. 
I've done lingerie, bikini modeling, and modeling in car shows. I've also done many bikini contests and usually always win!
Yes, I would pose nude  if it was for Playboy, Hustler, or  Penthouse, and if the pay was great!
Yes, my 34D boobies are real! (laughs)

Well, first of all, I like my men tall; perferably 6'0  or taller. The guy must be modest and a gentleman . He has to be able to have fun  anywhere, doing anything! Very spontanous, adventurous, and a little dangerous because I love to have fun!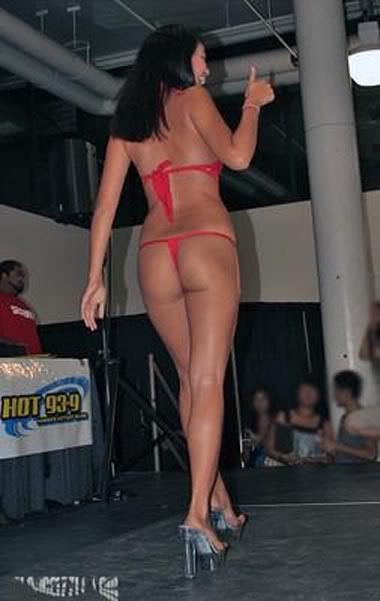 Hawaii has nicer beaches than the Bay Area.  It's summer all year round here. Nobody goes 95 mph on the highway in Hawaii. No matter where you go, in 10 minutes you can be at a beach. I just love Hawaii way better.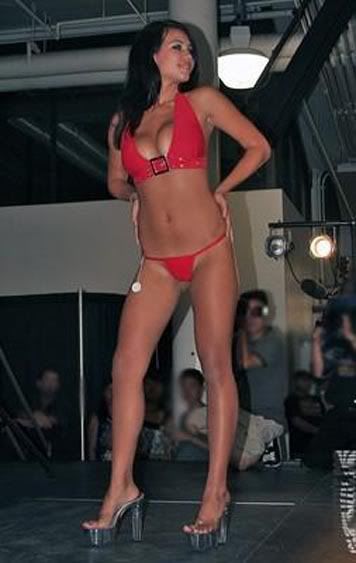 Oh dear lord! I would have to say missionary. I know it's cliche, but it's just so damn comfortable and it lets the man take charge and I like that!
I like to go  to the beach a lot. I like to do anything  like relax, explore, hike, as long as it's in nature and not too many people are around. I also LOVE eating out. I don't eat meat , but i eat everything else!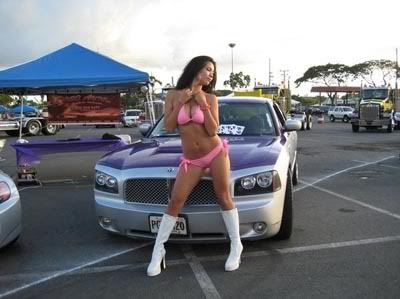 Nobody ever guesses, but I am half Chinese, and Half German-Dutch. My mom was born in Hong Kong.
I loved being an EliteXC ring girl!  It was fun being in front of a huge crowd, and being a ring girl requires no thinking, except for  don't fall on your heels, and don't hold the ring card upside down! (laughs)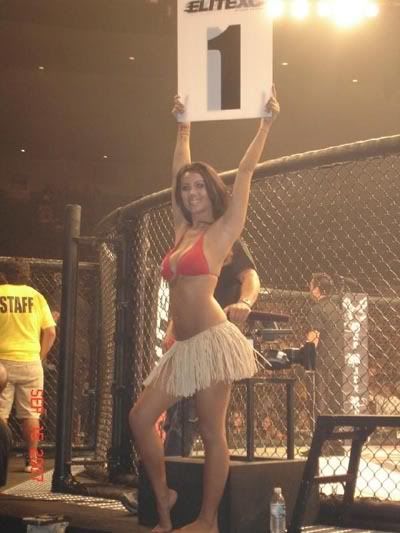 Yes, I kissed a few girls. I think girls are beautiful and sexy, but no, I don't really like kissing girls. They kiss too soft, and I kiss soft too so it doesn't really balance out. I like when a man kisses you because it's so agressive and  they take control and  it's so passionate.