D Wizzle is back with a new Hottie of the Week (HOW) and her name is Alissa Rae. I met Alissa at the last Strikeforce MMA  show in April and I immediately knew that she would be a great HOW! Alissa is a 19-year-old model from Sonora, California.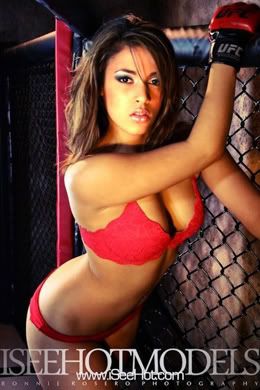 My nationality is, African American, German, and Cherokee. I think it's a pretty good combination!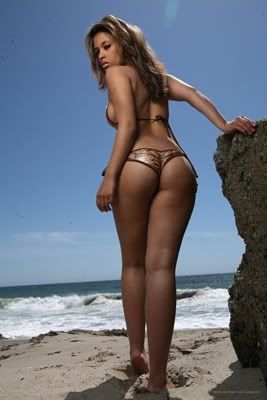 The kind of guys I like are funny, outgoing, humble, athletic, and cocky, but not arrogant. The guys I go after are jocks or as some people would say, meatheads!
The men I end up dating are a lil chunky, but total underdogs. I don't know what it is. I think it could be that quirky smile or the way the walk will be cute. I love the sweet guys.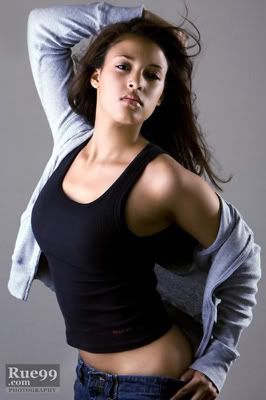 I call my modeling my alter ego because for one reason, you see me and you might think "Wow she is smokin' " but, when you see me out on the streets, I'm in jeans , some throwback Nikes, and sweater! I'm a country girl. You cannot wear heels and a tight skirt in the mountains. And I'm m not into dressing up unless I have to. Modeling is my alter ego because it lets me play different roles that I have deep down inside me.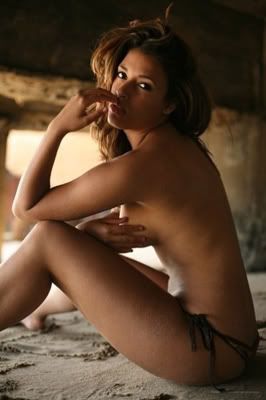 I don't like one minute men although that could be my fault though because I'm a teaser. Let me tell you, you know how men shower... but, man I think men really need to shower below. You may just got out the shower, but sometimes men don't scrub or are shaved. If I have to be clean shaved, the men got to be clean shaved! Another mistake guys make is when men sit there and just let me do all the work. It's boring. I like positions! Change it up!!! I get bored easily! Throw me around a little, don't just sit there and play dead.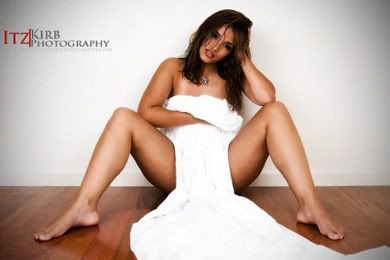 I love rooting for my MMA friends like Jakes Shields and Jaime Fletcher. I feel like a cheerleader sometimes when I watch their matches!

My favorite fight at the last Strikeforce show was the Gilbert Melendez fight because he handled that guy like a champ! I think he was in the ring for a whole whopping three minutes! Go Gil!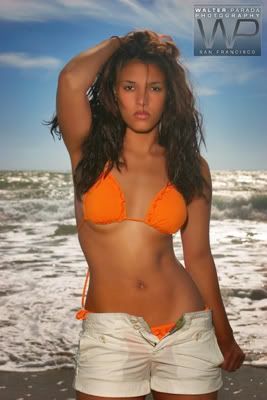 I definitely don't want to be a ring card girl. I don't mind working as one but I don't want to be known as a ring card girl. Sorry, my preference. I think it's just a little boring. Why? because I am a model... I rather model all the clothing brands they have out there for MMA and watch all my buddies fight than be a ring card girl! (laughs) No offense but I want to be known as a model and not a ring card girl. I'm sure it's s fun but I don't just want to do that and I want more.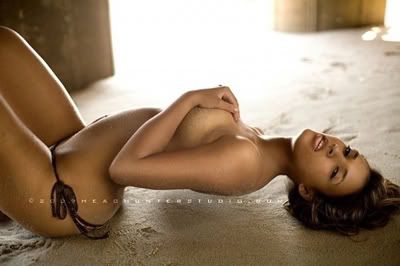 I dance about two hours every da to stay in shape. I love dancing because it is great cardio. I love to go on hikes, jetski, wakeboard, snowboard,  and go dirtbiking. I also love to go mudding. If you don't know what mudding is, it is getting your big Chevy Truck that's lifted with huge tires and playing in the mud! I also write poems and music. I love playing the piano and just kicking back and hanging with friends. I'm a real easy going girl.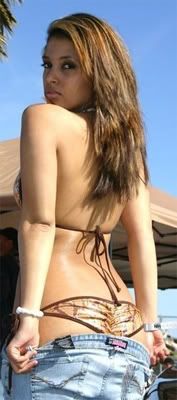 I'm not ready for nude unless Playboy hits me  up and says " Hey , come do Playboy!"  and then I will hop on it. Playboy is classy and I would do that but until then, you ain't going to see me fully naked anytime soon. Sorry, I'm sticking to the implieds. (implied nude)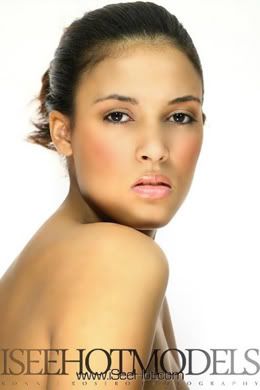 I dance for two hours straight everyday. Cardio baby! I also do situps and I swim too.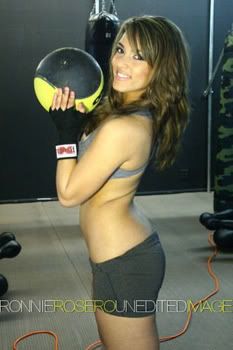 A lot of guys like my curves.  I mean if you know measurements, mine are 36C bust-24waist-38hips! I'm a curvy girl  and I will remain that way. I'm not trying to be stick thin, I want to show women out there you can be curvy and still look sexy as the girls in Vogue. Besides, no mam  wants a 105 pound girl that is 5'7! Men think thats gross and so do I.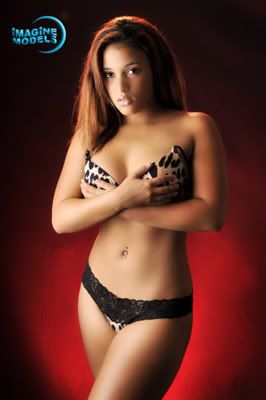 Picking a winner in the  Jake Shields vs. Robbie Lawler  match is difficult! Well, let's put aside that Jake is a friend of mine and Robbie Lawler is extremely hot! (laughs) I think if Jake takes him to the ground, Jake will win. Robbie has hands so I hope Jake will be careful. But for now, I'm rooting for Jake Shields!

I'm working on a website that will be launched at the end of summer thats called YOURKANDY. It's  basically a whole bunch of  different looking  exotic models that will be in a magazine and also a bunch of car shows like Hot Import Nights and DUB car show.